The basic meaning of a relationship is- "How two people are connected or the state of being connected." A relationship allows you to feel closer to the person you love. It makes you feel connected to someone, which makes us feel secure. and it makes you feel secure. There are many tips to make your relationship stronger, but remember, you should first want that relationship to work. When you're sure you want to take it to the next level, implement these tips, and witness the magic!
A relationship is like a plant; needs to be nurtured every day. To make your relationship stronger you have to work on it constantly, without giving up. It's important to know where to draw a line, and how much you should try, lest it becomes an obsession. When two people decide to come together to share their love, care, and concern, it is the perfect headstart for strengthening a relationship.
If you're in a long-term, committed relationship, then implement these 12 powerful tips to make your relationship stronger. Don't forget, the root of every relationship is trust and loyalty. So, here we go!
12 Powerful Tips to Make Your Relationship Stronger
1. Communication
One of the most effective tips to make your relationship stronger is communication. You must share both happy and sad feelings with your partner. Be a good listener to them and give them their space. Being open to one another will open a floodgate of loving emotions for one another. Of course, there should be a certain amount of comfort to speak your heart, and that is also something you should work towards. Befriend your partner first; it makes it easier to share your thoughts.
2. Trust
Trust is one of the building blocks of a relationship. Without trust, there is no truth left in your relationship, sadly, leading you towards relationship darkness. It is as important as other components of a relationship, like communication, commitment, and respect. So, it is one of the significant tips to make your relationship stronger.
3. Respect
When you respect your partner, it means that you consider them your equal. Believe me, respecting your partner, their profession, their choices, and most importantly their decisions, puts so much in your relationship in perspective. Do you know what happens then? They feel confident in their life decisions, bringing the two of you closer, and making you guys stronger together. Trust them with the choices, put your faith in your partner.
Here are other effective tips to make your relationship stronger.
4. Give them space
Disrespecting boundaries is a deal-breaker. Yes, you must respect your partner's boundaries and give them enough space to grow individually. Being in a relationship does not give anyone the right to steal anyone's "me time." Take your time to make space in their life. Giving space ensures a fresh mind, openness, and more affection.
Strengthening your relationship is a slow process. But these tips to make your relationship stronger are effective enough to keep things moving in the right direction.
5. Realistic Expectations
One of the many other effective tips to make your relationship stronger is to accept your relationship as it is today. Naturally, you want your honeymoon phase to last forever, but that's not possible. You have to live your routine lives, fulfill your responsibilities, go to work, etc. But then, keeping the spark alive isn't unrealistic. Making time to meet each other after work, planning dinners, movies, and other such things should always be on the list. If not, just cuddling in with a tub of popcorn should be enough. Don't let the spark diminish with time.
6. Express your love
Keep reminding your partner how much you love them. Text them when you miss them, but not the clingy way. Buy them flowers without an occasion on the way home. Save up for something they've wanted in a long time, and show your love. Connect with others important to your partner, so they never have to choose between people. The relationship becomes a lively and mature one by doing so, boosting the love between you two.
7." Actions speak louder than words"
Show some special love to your partners. You cannot always text to say "I Love You." There are many ways to make your partner feel special to hold on to each other. Otherwise, one might start losing interest in the other, and your words will have no value. So, take them on a staycation, cook them dinner, spend quality time together, and watch movies. This is yet another of the tips to make your relationship stronger and long-lasting.
8. Manage the ups and downs of your relationship
Every relationship has its ups and downs. No relationship is perfect but you have to ignore the imperfections to make it perfect. There will be both, happy and sad moments in your relationship. It's all up to you and how you manage it. But don't you ever give up on your relationship without giving it a try. This is one of the most effective tips to make your relationship strong.
9. Acceptance and appreciation
Accept and appreciate your partner. Rather than fighting over the same things over and over again, accept their flaws, imperfections, and them just the way they are. It will empower your relationship so beautifully, and you'll attract each other more, filling your hearts with positivity about each other. This is one of the most effective tips to make your relationship stronger.
10. Extend yourself
Sometimes it is okay to extend yourself; it is okay to come out from your comfort zone and to be able to understand what other people feel. Sometimes you can do your partner's part of work if he's unavailable at that time. Cover up for your partners, and see how it unfolds so much between you two.
11. Forgive and forget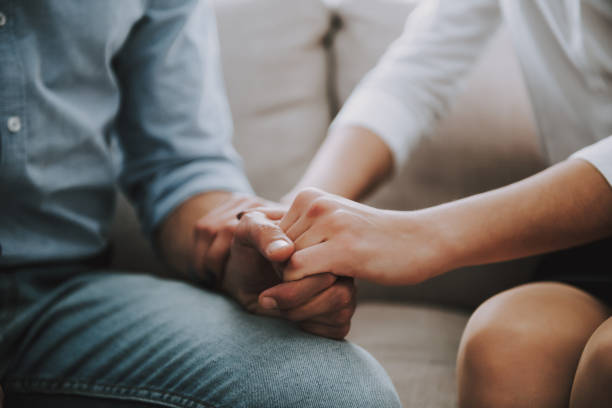 One of the most useful tips to make your relationship stronger is to forgive and forget. Let's face the reality- you will fight each other not now maybe but sometimes you will have a disagreement or anything. Forgive the person, (if it is something that can be forgiven) at the same time, and then forget it as well. You cannot move forward if you cling to your past.
12. Don't aim to win
It's not a task, that you have to win; winning an argument means nothing. You must hold on to what matters. And what matters? It is the person and your love that matters, and you can't afford to lose your partner over a stupid argument. You know better than I do, that you will not remember the argument for long, but you will remember the person. Winning an unnecessary argument will only make you feel guilty later.
"THE BEST THING TO HOLD ON LIFE IS, EACH OTHER" – By Audrey Hepburn
I agree with Audrey Hepburn because the best thing to hold on to in life is each other. You can never hold on to something materialistic.  Focus on your connections, people, and your love for them. In the end, our life comes down to being with loving people.  And this quote by Audrey Hepburn is one of the greatest tips to make your relationship- hold on to each other.
These are some of the best tips to make your relationship stronger. If you found any of these changes things for you, then share this post with others you think need it. You could also share it with your partner so that you can mutually work towards strengthening your relationship.
If you liked our article on 12 Effective Tips to Make Your Relationship Stronger, leave a like below. You could visit our page http://www.lovesmitten.com for more such interesting reads! Stay healthy, stay safe.
Copyright © 2021 Love Smitten, India, Inc. All rights reserved